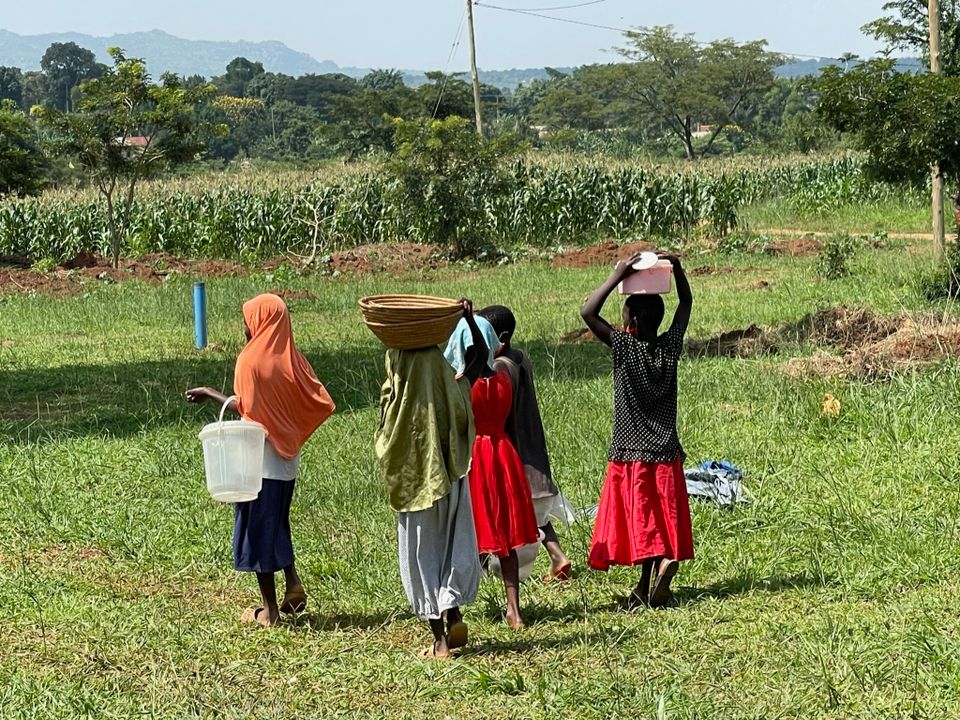 by HFAAC - MARCH 2020

Dear Friends

──
We want to share the great news that Hands for an African Child has received funding to build three family homes and purchase an additional 18 adjacent acres. Each home is 3,000 square feet and will have 16 orphans with a mother and father in a long-term family environment. At full completion, we will have 14 homes and over 200 orphan children in the village, learning in our schools and their farm to becoming self-reliant adults.

We have cleared about one third of our 102 acre property and are currently in the process of clearing more land. Last year we hired someone with a tractor to plow 10 acres, so we could plant crops. We have been growing corn, beans, and cassava and are getting ready to plant our third crop and expand the amount of acres that we are planting. Uganda is located on the equator and has two wet seasons, so we are able to plant two crops per year.

In order to plow and cultivate more acreage efficiently for years to come, we are fundraising for a tractor with a front-end loader, a plow, a disc and box scraper. The long-term goal is for the families to be largely self- sufficient for food through agriculture. This tractor will be critical in reaching that goal. Over time, it will be cheaper to own a tractor than to hire someone to plow it twice per year. We are considering Kubota, New Holland, John Deere or Tafe tractors.

In addition to farming, the tractor/loader will be used in the construction of the homes, schools and health clinic.
The property has a gradual slope, so the ground for each building site will have to be cut on the high side and compacted on the low side. We need to buy a ground compactor to create a firm pad. We will also buy a cement mixer with a hopper and concrete laying tools. The tractor with a loader bucket is critical to transporting the wet concrete from the mixer to the building foundation and pad. Hiring a concrete truck to deliver concrete is not possible since we are 2.5 hours from Kampala, the capital. Below is the concrete mixer with side hopper, which we will purchase. We've raised $28,500 towards our goal of $75,000 to purchase the tractor and various equipment we need.
We purchased a used truck last December, which is already making a difference in our work on the property.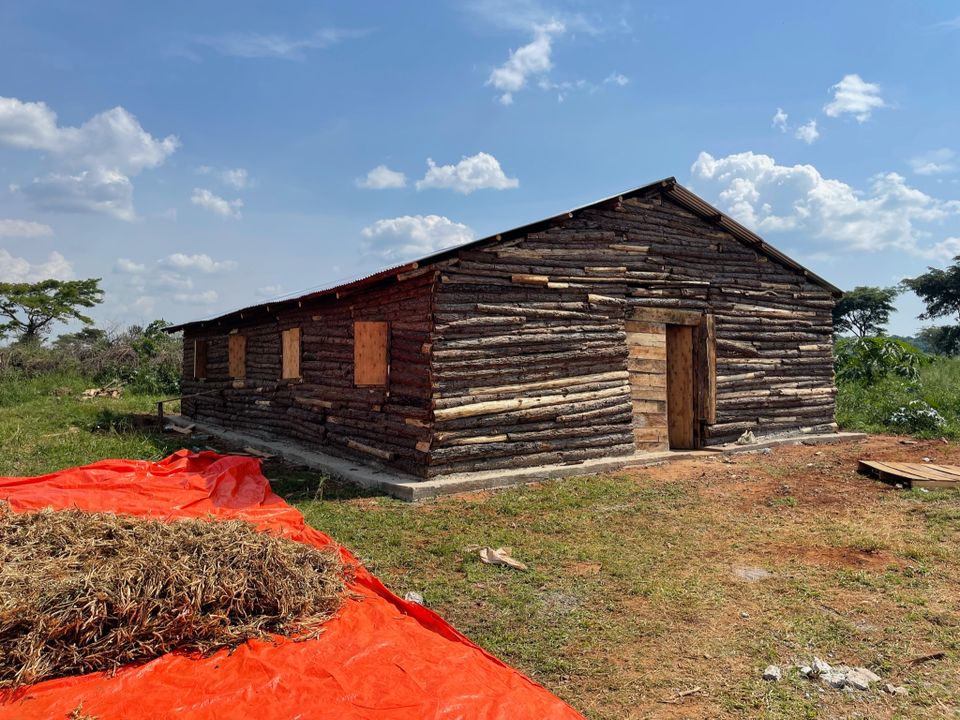 We are nearly finished with the construction of our first structure, a combination storage facility and housing structure with a kitchen, bedrooms, showers and bathrooms with septic system. We are happy to report that the Uganda Rural Electrification Program, a World Bank project, has recently placed power poles in front of our property. This means our buildings will have electricity! At the time we purchased the property, there was no power in the street. We thought we would have to rely on solar power, so having electricity now is wonderful.
100% of the funds we raise go to Uganda, to further our efforts there. None of our U.S. board members receive any compensation. We are all volunteers. Eight members of our board self-funded their own trips to Uganda last year. Including those who traveled with our board members, we have spent over 400 days in the country.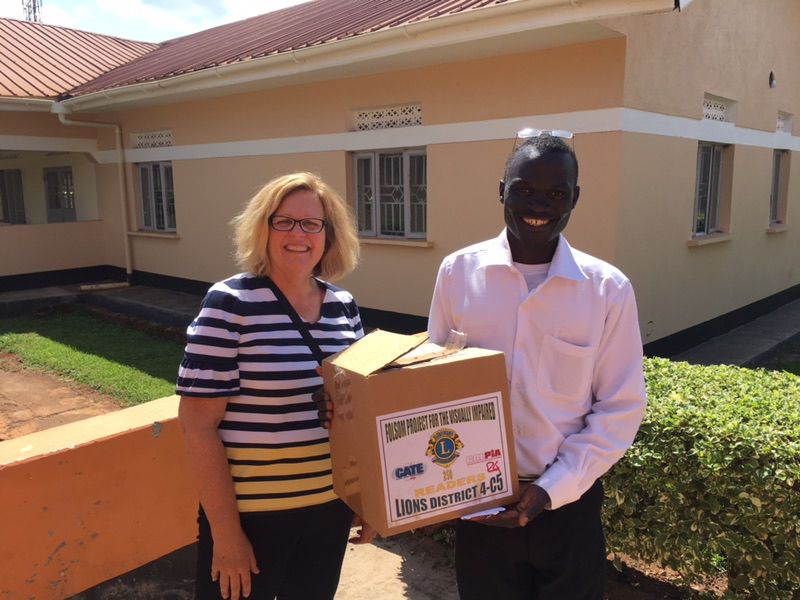 We had a group of women from the Sacramento area provide our first outreach to the Bukomero community, donating over 250 "Days for Girls" feminine hygiene kits to teenage girls. Part of the training was about the changes their bodies go through in puberty. Many lives will be changed for the better with our outreach in this area, as well as improved family farming methods, clean water initiatives, education on diet and medical/dental "mission" trips.

We've also provided over 1500 pairs of reading glasses that were provided by a Lions club, which we took to hand out to people in different parts of Uganda.
Brian Matthews traveled to Uganda on March 10, his thirteenth trip since July 2016.
One of the primary things he will be doing on this trip is placing the order for the tractor and other equipment mentioned in this newsletter. The Ugandan children and adults often express their sincere appreciation to each of you who have given financial support to this endeavor. If and when you ever travel to Uganda, they will thank you personally. Your assistance is helping us move forward to transform the lives of African orphaned children and break the cycle of poverty in this generation.
Thank you so very much for your support!
Hands for an African Child Executive Board