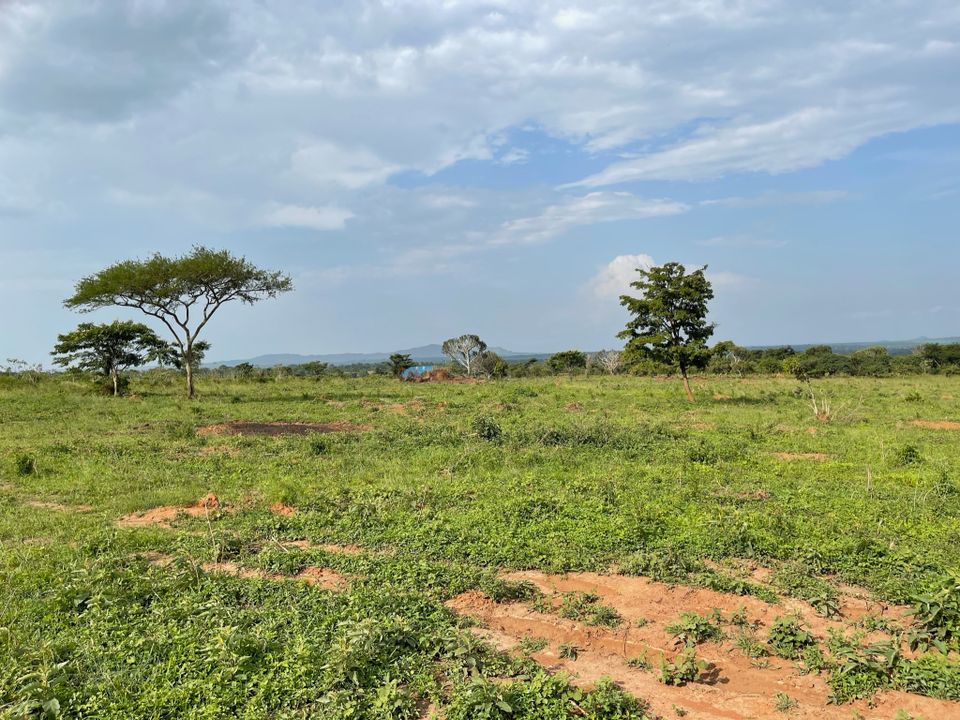 by HFAAC - FEB 2019

Dear Friends

──
I'm happy to report that today in Uganda, Stella and our team there purchased 89.2 acres near the small town of Bukomero for the Children's Village. We have additional land under contract which when purchased will bring our total to 102 acres. In the US we would call this closing escrow. However, in Uganda there is no such thing as an escrow. The entire process has been painfully slow as there is also no title insurance. So the phrase "buyer beware" has real significance in Africa! It has taken almost six months to purchase this land once we decided to proceed with this site last August. This was our third site selection with the first two falling by the wayside for various reasons. After extensive background checks with the neighbors, local government officials, examinations of titles by experts for authenticity (there are four adjoining parcels) and multiple meetings held between our real estate agent, our attorney, the seller and his attorney the transfer has occurred. Just making the payment was an amazing saga. The foundations US dollar bank account at Barclays Bank in Kampala held the funds of over $130,000. This account alone took 3 months to open because of the government bureaucracy and bank safeguards that must be navigated in Uganda.The payment had to be made to the seller at his bank in Uganda schillings. So Stella had to arrange for withdrawal of the funds in US dollars, transporting them with the assistance of two other members of our Ugandan board, Ambrose and Godfrey using Ambrose's car.
She said they had a "bagful of cash" which was converted to schillings at a second location where she had previously negotiated the best possible exchange rate and then deliver over 860,000,000 Ugandan shillings to the seller at his bank. The largest note in the Ugandan banking system is a 50,000 shillings note. So Stella had over 17,000 of these bills to deliver! A tremendous amount of money in a country where the average wage is $30 to $100 a month. Stella said when they completed the delivery of funds she went home and took a long nap!
It is impossible to communicate in words the gratitude felt to all those that have contributed to Hands for an African Child. Thank you! It is a humbling experience to be involved in this effort to build a village for these orphaned children in Uganda. Many living on the street without any support for food, clothing or education. Your assistance with this endeavor is appreciated beyond words can express.
Brian Matthews
Founder
Hands for an African Child